Referral Partners
We work with and highly recommend these local  partners.

Guardian Title
Not only do we provide exceptional closing services, quick title processing, a knowledgeable staff and an over the top communication package, we strive to help give you, the real estate agent a competitive edge.

Cross Country Mortgage - Shawn Rancourt
Our mission is simple: to provide you with the best possible advice and benefit to your financial needs while facilitating a straightforward, transparent mortgage process for buyers, sellers and realtors.
shawn.rancourt@myccmortgage.com

New American Funding - Bjorn Burnevik
With many years of experience in the mortgage banking industry, and extensive practice in originating home loans for both purchase and refinance, I am a firm believer in excellent customer service and offering the most competitive pricing
bjorn.burnevik@nafinc.com

Inspect It First of Andover
Our team of certified home inspectors takes each home inspection seriously to ensure our client's needs are always met. At Inspect It First of Andover, we look at every home we inspect as if it were our own.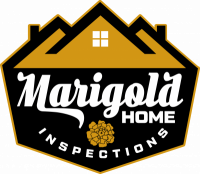 Marigold Home Inspections
A home inspection is a limited, non-invasive, visual examination of the condition of a home. We perform the inspection covering all key elements, then we offer to show our customers, first hand, the results of our findings.
curtis@marigoldhomeinspections.com
Start Selling Now
Find out how much you can save with The Giving Group