Charities
We believe in giving back! Here are a couple of our client's favorite non-profits.

St. Joseph the Worker Catholic Church is a growing and faith-filled Catholic community of approximately 2,500 families. We have been serving Maple Grove, Plymouth and the surrounding suburbs since 1976.

Preparing children for a faith-based life built on a strong foundation of academic excellence and personal character was the dream of Providence Academy's Board President in 1994. After gathering a visionary group and working for many years, they founded Providence Academy in 2001. Risen Christ Catholic School is a K-8, bilingual, multicultural and financially accessible school of excellence, educating children in mind, body, and spirit to live and lead in the example of Jesus Christ.

Habitat for Humanity is a nonprofit organization that helps families build and improve places to call home. We believe affordable housing plays a critical role in strong and stable communities.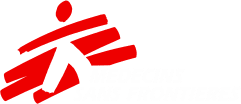 Médecins Sans Frontières (MSF) translates to Doctors without Borders. We provide medical assistance to people affected by conflict, epidemics, disasters, or exclusion from healthcare. Our teams are made up of tens of thousands of health professionals, logistic and administrative staff – bound together by our charter.  Our actions are guided by medical ethics and the principles of impartiality, independence and neutrality. We are a non-profit, self-governed, member-based organisation.
Add A Charity
Add a charity to the list we donate too! We'll donate a minimum of $500 to your favorite non-profit on your next real estate transaction. 
Start Selling Now
Find out how much you can save with The Giving Group